L & S Management is Committed to Providing
Exceptional Property and Asset Management Services.
Enhancing the Value of Investment Real Estate Through:
Professional Property Operation and Administration
Satisfying Owner's Expectations
Exceeding the Elevated Standards Required by Today's Commercial and Residential Occupants
Why L&S
At L&S Management our unique property management philosophy creates a valuable nexus between the owner, property manager and tenant. This mutually beneficial relationship is based on the understanding that combined support toward reaching collective goals ultimately drives success. Owners provide a functional, clean and enjoyable place for tenants to thrive. Tenants work hard to offer valuable products and services to their community which in turn, reinforces the local economy. And the property manager assists both, handling the day-to-day requirements of the facility and assuring that all needs are being addressed with efficiency and integrity. Each participant provides a service, fills a need and contributes to the team. This alliance ultimately forms a strong bond that becomes the bedrock of a long lasting, profitable endeavor.
It is this effective approach that sets L&S apart from other property management companies. In business for 39 years, the hardworking, committed professionals at L&S manage every property as if it were their own. From attentive customer service to knowledgeable and skilled facilities maintenance supervision, we carefully monitor every aspect of your investment with the primary objective of meeting, then exceeding your expectations.
OUR HISTORY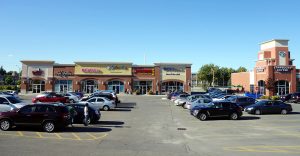 L&S Management Company, established in 1978, has supervised the management and development of over 6,000 residential units and over two million square feet of commercial, office and industrial space throughout California. Our diverse experience and history providing proactive property and asset management has benefited the owners and investors of several of California's largest and most complex multifamily developments including Crown Colony, a 920 Unit Apartment community in Daly City; Northpark Apartments, a 510 Unit development in Burlington; and Ocean Towers, a 15 story High rise luxury apartment community in Santa Monica. Our commercial experience includes the management of large retail centers, industrial parks and office projects.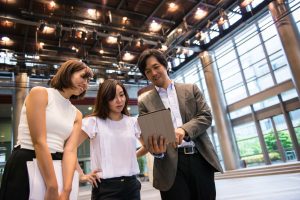 In addition to proactive property management, L&S is especially adept in prescribing corrective measures to deficiencies found in the original construction of developments. In our ongoing commitment to provide exceptional property management services, we carefully analyze each property and identify value-add opportunities to improve and enhance a property's performance. As a result of this comprehensive approach to facilities management, L&S has extensive experience working with developers, investors and financial institutions in the rehabilitation and marketing of economically and physically distressed assets.
OUR COMMITMENT TO YOU
As property owners ourselves, we understand your challenges. We work hard every day to anticipate the needs of our owners and insure that their investment is not just secure – but thrives. Our unique approach to productively serve the property owner, tenants and residents with honor and sincerity is a company-wide philosophy as well as the reality of who we are both personally and professionally. This strong testament to the value we place on mutual success is evident in our continued focus on your tenants' success – knowing that the success of their businesses ultimately bonds the security of all.